Stanton Industries, Inc can assist with your vacuum pump filtration needs. From oil mist elements to filtration systems we can help. Please contact us for more information
Disposable Exhaust Filters
Disposable exhaust filters are available for most pumps up to 30 CFM. These units are simple to service – there is no separate element to replace. Available with pipe or KF flange connections in three sizes. Custom units are available upon request.
These filters are most often found on oil sealed rotary vane vacuum pumps. The purpose of this filter is to reduce or eliminate the oil mist that is often a byproduct of the pump's operation. Exhaust filters are most commonly known as mist filters, smoke eliminators, and oil mist coalescers. We offer direct replacement elements for Stokes, Kinney, Edwards, Alcatel, and most OEM manufacturers.
​
Filters do require managing and the frequency of that change depends on use. Once the frequency has been determined, a simple maintenance program can be put in place. If the filter is permitted to clog over time, back pressure may start to develop in your pump. This, in turn, may put increased pressure on the shaft seals or other exit ports on the pump. In addition, the motor will also tend to work harder, so it is important to replace the elements on a regular basis.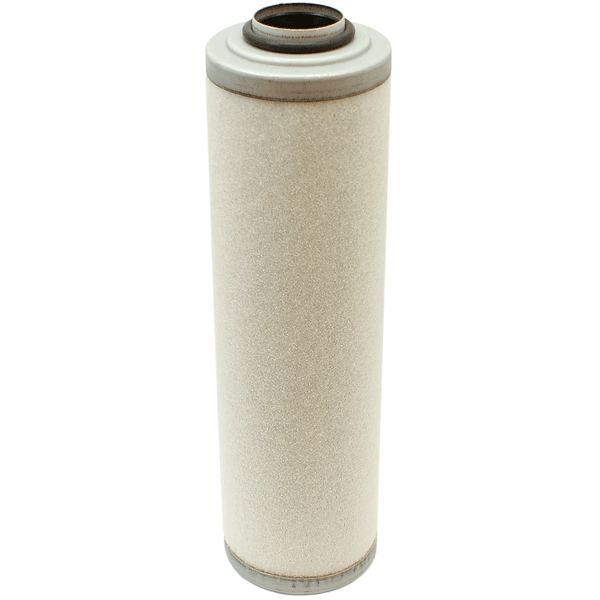 Specialty Exhaust Filter Elements
Stanton Industries offers tube style exhaust filter elements and kits for Leybold, Busch, and other rotary vane vacuum pumps. Call for more details.
Inlet Filter Replacement Elements
These filters are designed to stop dust and particulate from entering your pump and contaminating the oil. Stanton Industries offers direct replacements for not only Stokes elements but many other OEMs. Call for details.